Water Well Drilling & Well Repair Services
Macomb County | Michigan
Still can't find your answer?
Call us Today: (586) 646-4500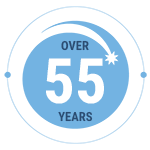 We're proud of our long-standing history and
well-earned reputation since 1963
Our policy is crystal clear. We will never compromise on the water quality or the health of your family. We have the finest reputations in the industry, built on quality and dependability.