Fill out the form below and we will be in contact with you shortly…
Main Office:
21900 29 Mile Road
Ray Twp, MI 48096
(586) 646-4500 Office Phone
(586) 634-0001 Emergency
Email:
Please fill out the contact form to email us.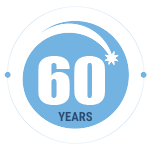 We're proud of our long-standing history of four generations and
well-earned reputation since 1963
Our policy is crystal clear. We will never compromise on the water quality or the health of your family. We have the finest reputations in the industry, built on quality and dependability.