Our Services
We at Suburban Installers strive to incorporate the latest technological advances into our water well drilling and pump services. This process helps us provide peak gallons per minute and the best quality available. Through the years, technology went from auger and cable tool drilling with steel casing to the latest mud-rotary rigs that are capable of installing non-corrosive PVC casing. While other companies just back the rig up anywhere, we still "witch" every well before we drill to help us get the most water available. 
We work for many of the major builders in the Southeast Michigan area. If you need a list of referrals we will be happy to provide them for you. We take pride in our workmanship and do not cut corners.
Do you have an insurance claim?  Suburban Installers work with most home insurance companies and is a trusted provider of water well drilling and pump services.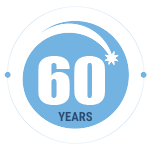 We're proud of our long-standing history of four generations and
well-earned reputation since 1963
Our policy is crystal clear. We will never compromise on the water quality or the health of your family. We have the finest reputations in the industry, built on quality and dependability.