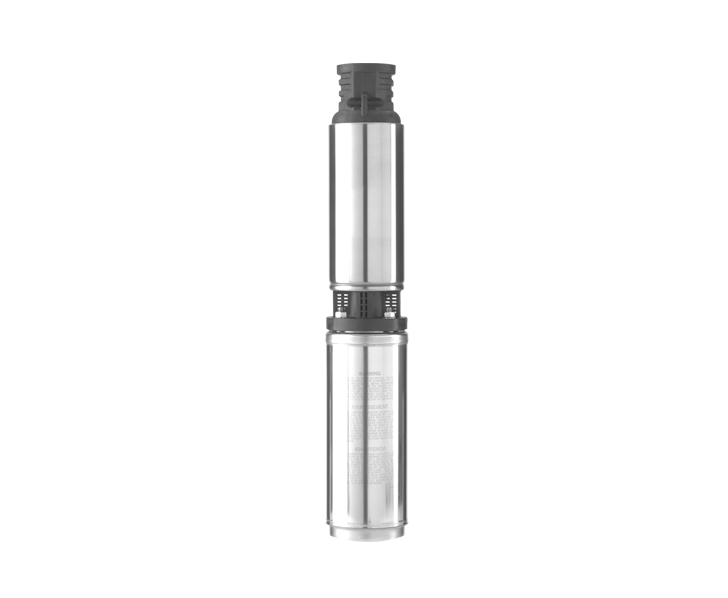 Pump Repair or Replacement
Choosing and replacing a residential well pump
If your home is one of the 15 million households in America that receives water from a private well, you're responsible for the quality and maintenance of the system that delivers it to your home. The heart of your water delivery system is your well pump.
Your well pump lifts water from your well and delivers it to a pressure tank where it is stored until needed. When you turn on the faucet your well pump receives an electrical impulse and starts in order to replace the water that was used.
How A Well Pump Works
Typically, a well pump lifts water from your well and delivers it to a storage tank. Most tanks are electric and use suction to draw water from the well. There are two primary types of well pumps:
JET PUMPS
A jet pump includes a pump and a motor to drive the pump. A jet pump system will always include a pressurized water tank in the home.
SUBMERSIBLE PUMPS
A submersible pump is placed below the water line in your well and also includes a pump motor. An internal check valve regulates water flow and a submersible system may or may not include a pressure tank based on available water flow.
Jet Pumps Vs Submersible Pumps
There are several factors that determine which pump is right for your home. The depth and location of your well are primary factors. Jet pumps pull water, while submersible pumps push water upward.
For homes with shallow wells, a jet pump makes the most sense.
Jet pumps are available as single drop systems and double drop systems. Jet pumps sit above ground near the well head. They have a one-way check valve to keep them primed and ready. Because they're above ground and accessible, they tend to require less maintenance and when they do it's easier to accomplish.
If your home has a deep well, submersible pumps are more efficient.
Submersible pumps use a pressure tank to draw water through a single pipe connecting the well and the home. Submersible pumps are installed underground below the waterline in the well. They can draw water from up to 400 feet, but because they are underground and underwater, must be pulled from the well for repairs. Because it is easier to push water than to pull it, submersible pumps actually have fewer problems and are more energy efficient than jet pumps. However when a problem does arise it is harder to access the pump for repairs.
How To Identify Potential Well Pump Problems
Here in Michigan, most homes have deep wells and submersible pumps. Depending on the nature of the problem, your pump may need simple repairs, or if severe, replacement.
If you're experiencing problems such as decreased water pressure, dirty water, air or odd noises coming from the faucet, you may have a well pump problem. Unusually high electric bills may be a clue as well. This could indicate that your pump is running continuously to maintain water pressure. Anything that puts a strain on the pump can cause a premature failure.
While these are obvious problems, there are other problems that may be a bit less obvious and may need some investigation to diagnose and repair. When your pump fails first troubleshoot your system. Consider:
• The Breaker – Sometimes it's as simple as a blown circuit breaker. Always check for this first. If the breaker trips sometimes a fix is as easy as turning back on. If you do and there's still no water, shut it down to prevent further damage and call your well water professional.
• Dry Spell Or Drought – If you're getting air in your lines it may be due to lowered water levels. Other signs include muddy, cloudy or foul tasting water. Lack of rain and long periods of hot, dry weather can lower the water table. You may need to adjust your pump by placing it deeper into the well.
• Is Your Well Pump the Right Size – Pump size is calculated by the size of your system, interior and exterior fixtures, appliances, and the water needed during peak demand. If you've added a new bathroom, for example, you may need a larger pump.
• Troubleshoot the Pressure Tank – Along with your pump, a submersible system includes a pressure tank. There is a pressure switch, much like a circuit breaker located on top of the feed line. It can be quickly reset and this can often solve the problem.
Perform Regular Maintenance
If you encounter any of these problems and troubleshooting doesn't solve them, give your well water professional a call. They can offer you advice, repair your pump or recommend the proper replacement.
With proper care, your well pump can last 25 years. The best way to ensure efficient service is to schedule an annual maintenance inspection.
At Suburban Installers our annual program includes inspection of all lines, the pump, motor, and pressure tank. We've provided our customers with peace of mind by annually inspecting and maintaining their well water systems. A little maintenance is an easy, cost-effective way to ensure years of plentiful, safe water for your family.
Still have questions about water conditioning?
Call us Today: (586) 646-4500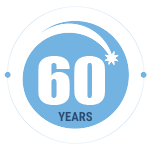 We're proud of our long-standing history of four generations and
well-earned reputation since 1963
Our policy is crystal clear. We will never compromise on the water quality or the health of your family. We have the finest reputations in the industry, built on quality and dependability.