Well Drilling
Well drilling service at Suburban Installers, are second to none. Rotary well drilling is a process in which an oversized hole is drilled using fresh water in combination with drill mud. This type of drilling allows PVC well casing to be used.
We also drill and install irrigation wells for subdivision entrances, golf courses, farms, ponds, and residential homes.  Installing an irrigation well lowers your water bill from the city during peak watering season and eliminates restrictions.
Sand and sediment in your water or low or no water volume?  You may need a replacement well.  When wells start producing sand or sediment from a hole corroded in the casing or screen section you will need a replacement well.  You may also need to drill a new well when the well is not producing a good amount of water from the existing aquifer.
Suburban Installers operates in the following townships:  Washington, Bruce, Romeo, Armada, Oakland, Lake Orion, Clinton, Franklin, Ray, Addison, and Richmond.
We service: Lapeer County | Macomb County | Oakland County | St. Clair County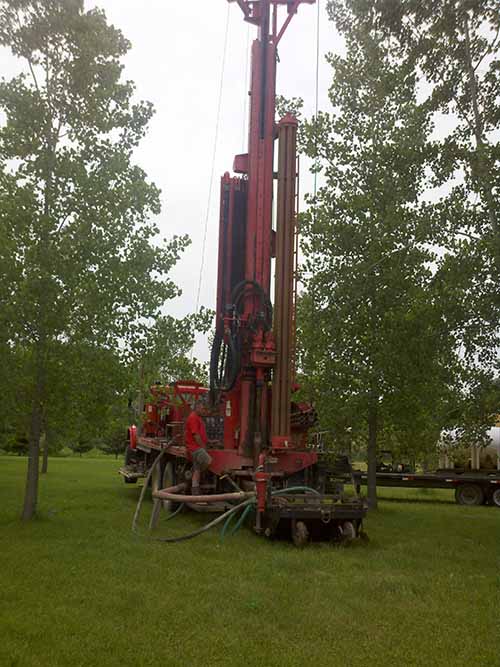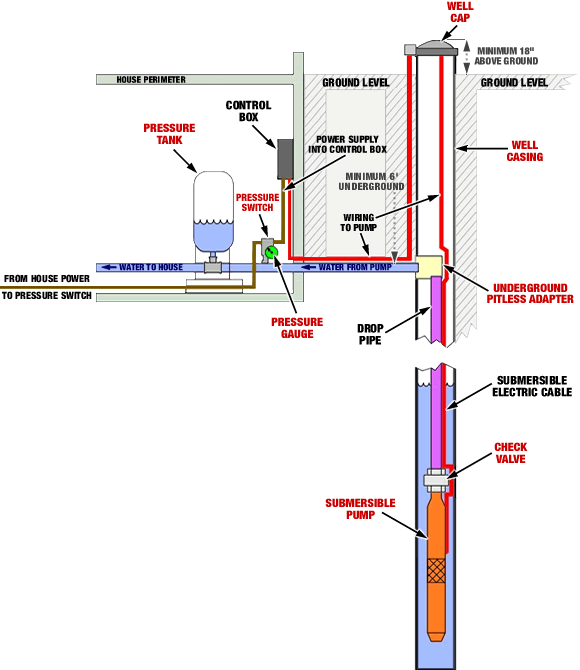 Well Drilling Process
First, the hole is drilled until a water-bearing layer is found called an aquifer or gravel vein. Then the PVC well casing is installed. At this time the well can be gravel packed also known as filter packed. This process involves cleaned and screened gravel being placed down the oversized hole alongside the casing. This gravel will eventually be up against the well screen. This helps to improve water flow, filter out the fine sands, and aids in developing the well.
Next, a screen is installed into the casing and set with the machine. The screen is one item that should not be "skimped" on, this allows the water to flow into the well. Typically, we try to put two 4′ long screens into every well to maximize flow. The well is then developed with air to establish the aquifer and the flow rate. After the well is developed, it is then pressure grouted. This process uses a bentonite slurry to seal up the oversized hole to the well casing. This prevents any ground contaminants from entering the water source.
The drilling process is now completed; the next step is to install the pump and tank system.
Call us today to get the well and pump service you can trust! Also ask about our Michigan water conditioning services.
Still have questions about well drilling?
Call us Today: (586) 646-4500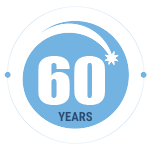 We're proud of our long-standing history of four generations and
well-earned reputation since 1963
Our policy is crystal clear. We will never compromise on the water quality or the health of your family. We have the finest reputations in the industry, built on quality and dependability.