Water Well Drilling & Well Services
Addison Township Michigan
Suburban Installers of Southeast Michigan is Addison Township's source for well drilling and well water services. In addition to specializing in professional water well drilling, the company offers a host of specialized well services in water purification, water conditioning, water softener installation, and more.
Since 1963, Suburban Installers has been providing well water services and well drilling in Addison TWP. As a result of the company's long standing reputation in southeast Michigan, many Addison Township residents have become satisfied customers of Suburban Installers.
To learn more, contact us online or call (586) 646-4500.
Water Well Drilling in Addison Township
It's important to trust your water well drilling with an experience company in Southeast Michigan. Over the 50 years of the company's existence, the experts at Suburban Installers have finely-tuned their rotary well drilling process to deliver exceptional quality outcomes for customers in Addison Township.
In addition to serving the home owners of Addison Township with water well drilling services, Suburban Installers also drills and installs water and irrigation wells for farms, subdivision entrances, golf courses, ponds, and much more. The team of specialists can also diagnose and replace water wells that have sediment and discoloration in the water, as well as replace water storage pumps and other water systems.
Well Services in Addison TWP
At Suburban Installers, we offer home owners and businesses of Addison TWP with full spectrum of well services. Some of the most common well services that we offer include:
Repairing & Replacing Well Pumps
Installing & Inspecting Storage Pressure Tanks
Removing Acid & Minerals from Wells
Installing/Replacing Water Softener
Purifying and Conditioning Water
If you reside in Addison Township and would like to learn more about these service, contact us today or call (586) 646-4500.
The Importance of Well Water Conditioning & Purification Services in Addison TWP
Businesses and residents of Addison TWP should be conscious of regular well services. According to the United States Geological Survey (USGS) and the Center for Applied Environmental Research at the University of Michigan-Flint (CAER), arsenic, nitrate, and chloride is above the maximum contaminant levels (MCL) in select areas of Addison Township's groundwater. Additionally, chloride levels are above the secondary maximum contaminant levels (SMCL) in a few specific regions.
For more information about Addison Township's groundwater quality, click here to view a map of certain areas of concern in Addison Township.
Still can't find your answer?
Call us Today: (586) 646-4500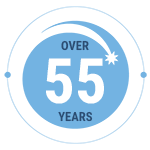 We're proud of our long-standing history and
well-earned reputation since 1963
Our policy is crystal clear. We will never compromise on the water quality or the health of your family. We have the finest reputations in the industry, built on quality and dependability.